MAZATLAN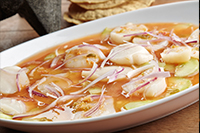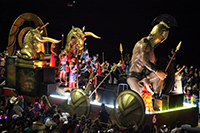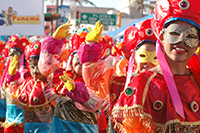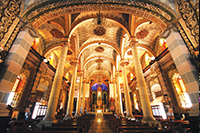 Comes from the nahuatl "mazatl" meaning "deer" and "tlan" meaning "land". That is why Mazatlan is also known as The Land of Deer. It boasts more than 40 miles of coast making it easy for anyone to access the beaches. It is framed by three beautiful islands that make this idyllic port widely known for its mesmerizing sunsets.

Enmarcado por 3 islas que hacen de éste puerto uno de los seleccionados a nivel mundial por los mejores atardeceres.

Seagulls, pelicans and albatross are part of the recently updated long boardwalk from where one can gaze upon the ecological reserves of the islands, the sea wolves and the dolphins that frequently show up in the quiet sea waters.

Because of its privileged location, Mazatlan is ideal for enjoying many sports like golf, and also, most water sports such as Sport fishing, surfing, kite surfing, deep diving as well as scuba diving, kayaking and the exciting parachute rides. Tourists cannot miss a visit to the Aquarium –the new shark pool- as well as a day of fun at Mazagua Water Theme Park.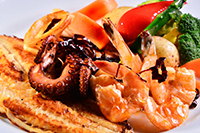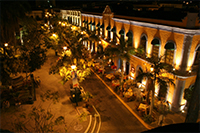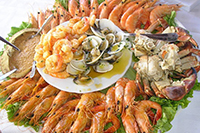 The Pearl of the Pacific, another name that Mazatlan goes by, boasts a wonderful tropical neoclassical Historic Center, pride and joy of its people, where the hustle and bustle of the market mingles with the peacefulness of its XIXth century Cathedral, its Angela Peralta Theater and its unmatchable Machado Square that for some years now has been offering a lively night life with world-class restaurants and bars, however, that is not all there is to it, Mazatlan's boasts a world-class Marina, a modern urban compound with its yacht club, and a ship canal with access to individual homes, hotels, residential complexes, Golf club, malls, and to the monumental Convention Center as well.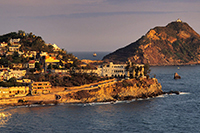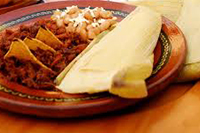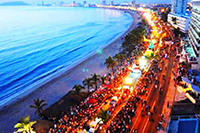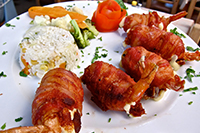 Day and night life in the so-called Golden Zone has no match! More than a million tourists a year dance in its discos and bars, shop for arts and crafts in its many stores, enjoy not only the delicious food of its restaurants and their atmosphere, but also the year-long mild weather that caresses our skin. And last, but not least, if you want to experience an adventurous moment, a ride on a "pulmonía" (neumonia) along the Centenario Waterfront Promenade is a must!

The lively locals do whatever it takes to make tourists feel so at home that many of our visitors come back year after year and some even settle down here because of the peace and freedom they find.

And one other very important thing: Mazatlan's world-wide famous Mardi Gras only compared to that in Rio!


Mazatlan awaits you to make you feel down right at home. Who knows, maybe you will not want to leave.